You Haven't Seen The Best Of Me! Vol. 4
Alt.Title: 君は僕を見ていない
In this romantic-comedy, what started out as a prank takes an unexpected turn.
At first, Sakuya and Yuuki just wanted a to pull a prank on Yuuki's younger brother Akito. According to Yuuki, Akito was interested in texting and chatting with girls online. This inspires the two friends to trick Yuuki's brother by posing as a girl online and messaging him directly
. It was supposed to be all fun and games, but as Sakuya texts Akito under the name "Sakura," he learns more about him and realizes they share similar interests. It gets to the point where Sakuya lights up every time he gets a message from Akito. 
Eventually, Akito is going to want to talk to "Sakura" in person and take her on a date. See how far Sakuya takes this prank in the series, "You Haven't Seen The Best Of Me!" Volume 4. 
Related Products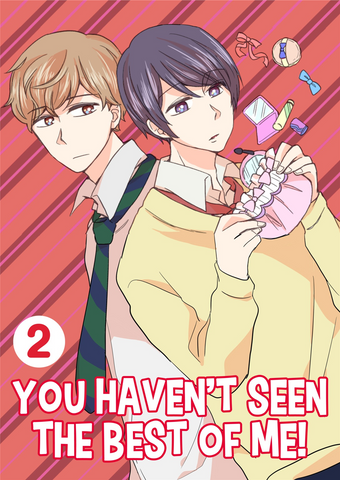 Home
/
You Haven't Seen The Best Of Me! Vol. 4
Loading...
is added to your shopping cart.
is added to your wish list.
Close
Gay Manga