Can't Win With You Vol. 1
Atl. Title: きみには勝てない!① / Kimi ni wa Katenai! Vol. 1
Yuuhi-kun planned to build a soccer field on the piece of mountain land that was his inheritance, but when his brother's elite Shuuiku Academy needed a new campus, Yuuhi was forced to reconsider. Now he finds himself both the landlord, and a student at the school! Needless to say, the other students are none too happy about being shipped out to the boonies, so Yuuhi – AKA "chicken-head" – has become the object of their collective ire. But there's something about the country bumpkin that has many students eyeing Yuuhi in a different way...a way that makes him very uncomfortable. Seems there's a lot more than "book-learnin'" going on at this school, and Yuuhi's about to get a whole 'nuther kind of education!
Related Products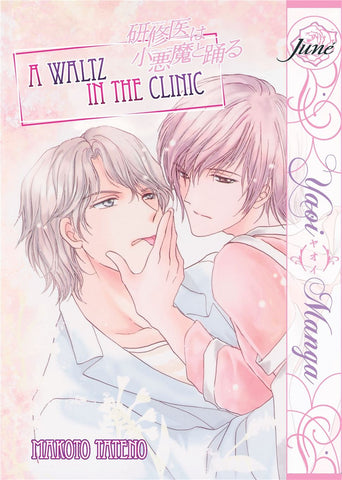 Home
/
Can't Win With You Vol. 1
Loading...
is added to your shopping cart.
is added to your wish list.
Close
Gay Manga